What About Columbus or Phenix City Tour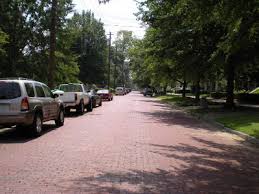 Duration: 2 Hours (approx.)
Product code: WACT
This tour company is not affiliated or associated with any realty company or govenrment entity.
The information given is neutral to help you make a sound decision.
This is an informational, two-hour, tour for prospective & new residents to Columbus, GA or Phenix City, AL.
We'll show you the different communities based on your interests for living, to see before you buy/move.
If you're not sure what you like, we'll show you around the area as a whole to better assist you.
For new residents already here, this tour can help you learn more about your new city from a long-time local.
Some of the information shared includes:

Neighborhood economical and social makeup
Shopping

Schools
Parks and other recreational spots
Traffic

Crime and safety
Brief history
Churches (if requested)
and much more.
All times are Eastern.

Shuttle Tour
$45 for 1 person
$60 for 2 people
Add $20 for each additional adult passenger
Add $15 for each additional child
Tour Guide in your vehicle
$40 for one or two adults
Add $10 for each additional adult age 18 and older.
Children are FREE